Smart Steps is the new range of Paediatric footwear wholly manufactured in Northhampton, England by Chaneco.
Smart Steps is a complete range of Paediatric footwear and foot orthotics developed with quality and service in mind. All styles are made of high quality heavy leathers, most with stitchdown construction and a rubber commando sole for durability. The trainer styles are made using the more traditional cemented construction and but again with rubber bottoms to increase wearability.
The full Smart Steps catalogue is available here and the size chart is available here.
To enquire about one of the Smart Steps products eMail us at thrive@wellandable.com.au.
This provides an overview of the last's available with the Smart Steps range: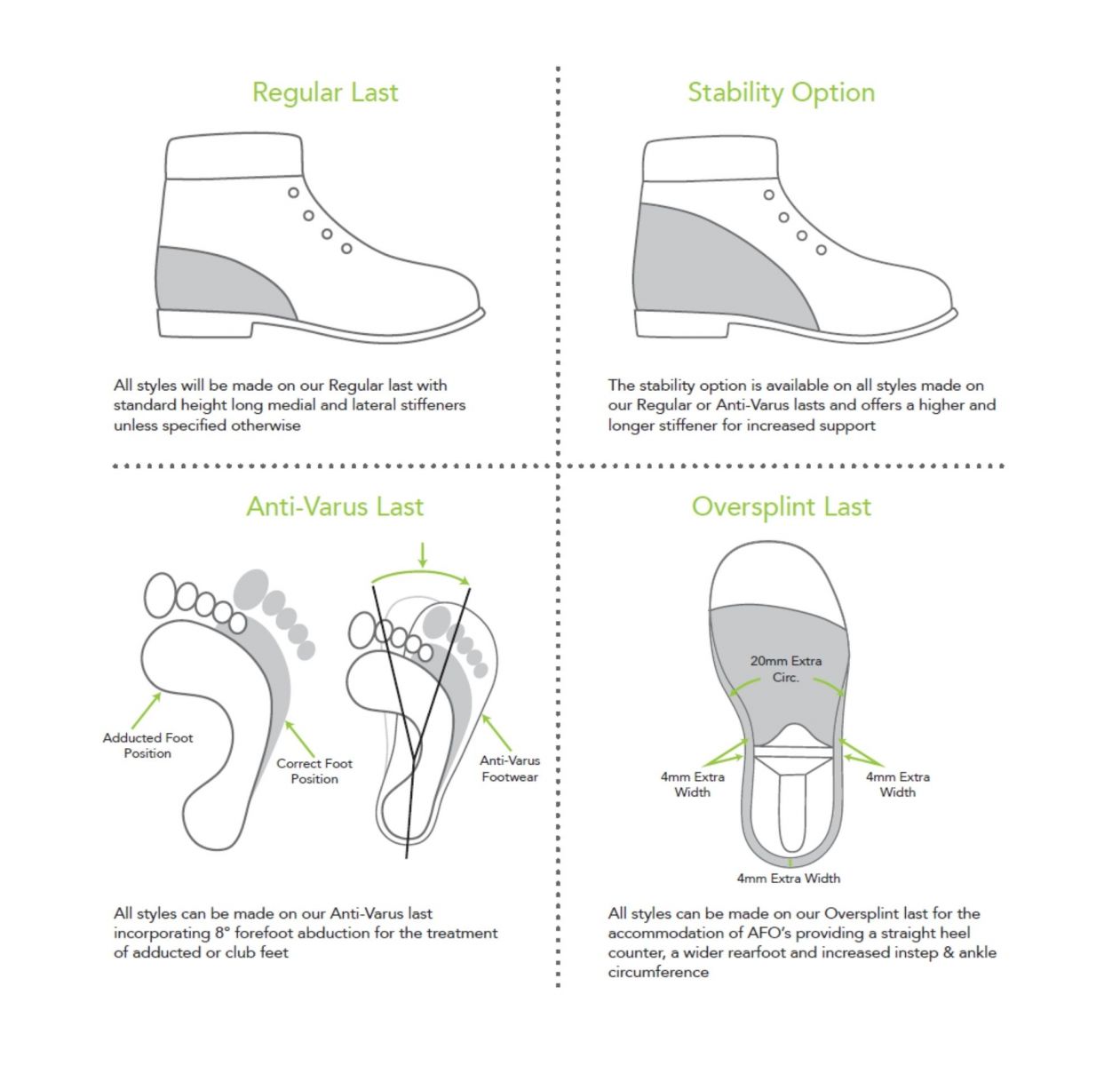 Chaneco are members of the BHTA and are ISO 14001 and 9001 registered. They won the BHTA "Excellence in Orthotics" award for two years running in 2011 and 2012.
---